Conferences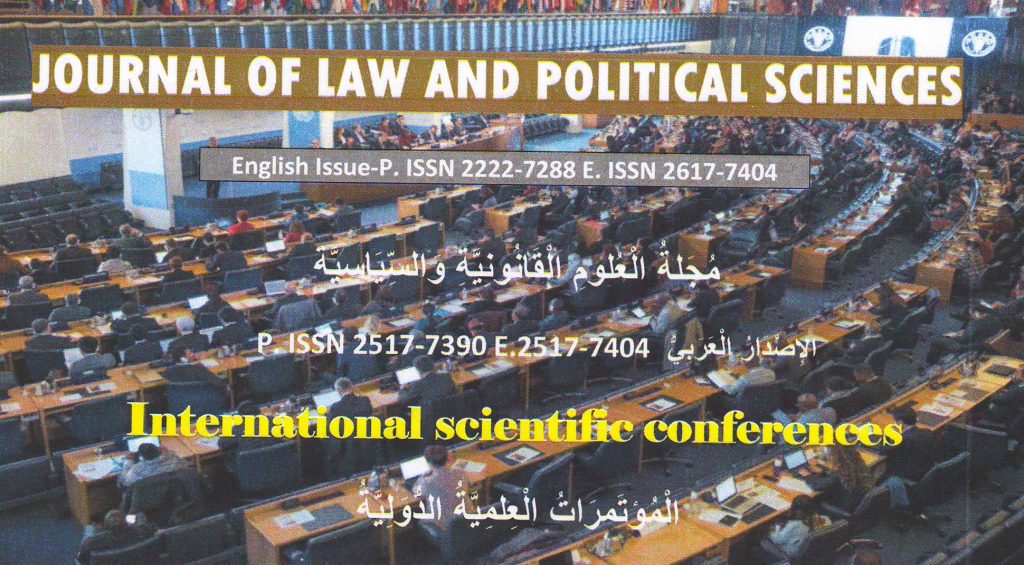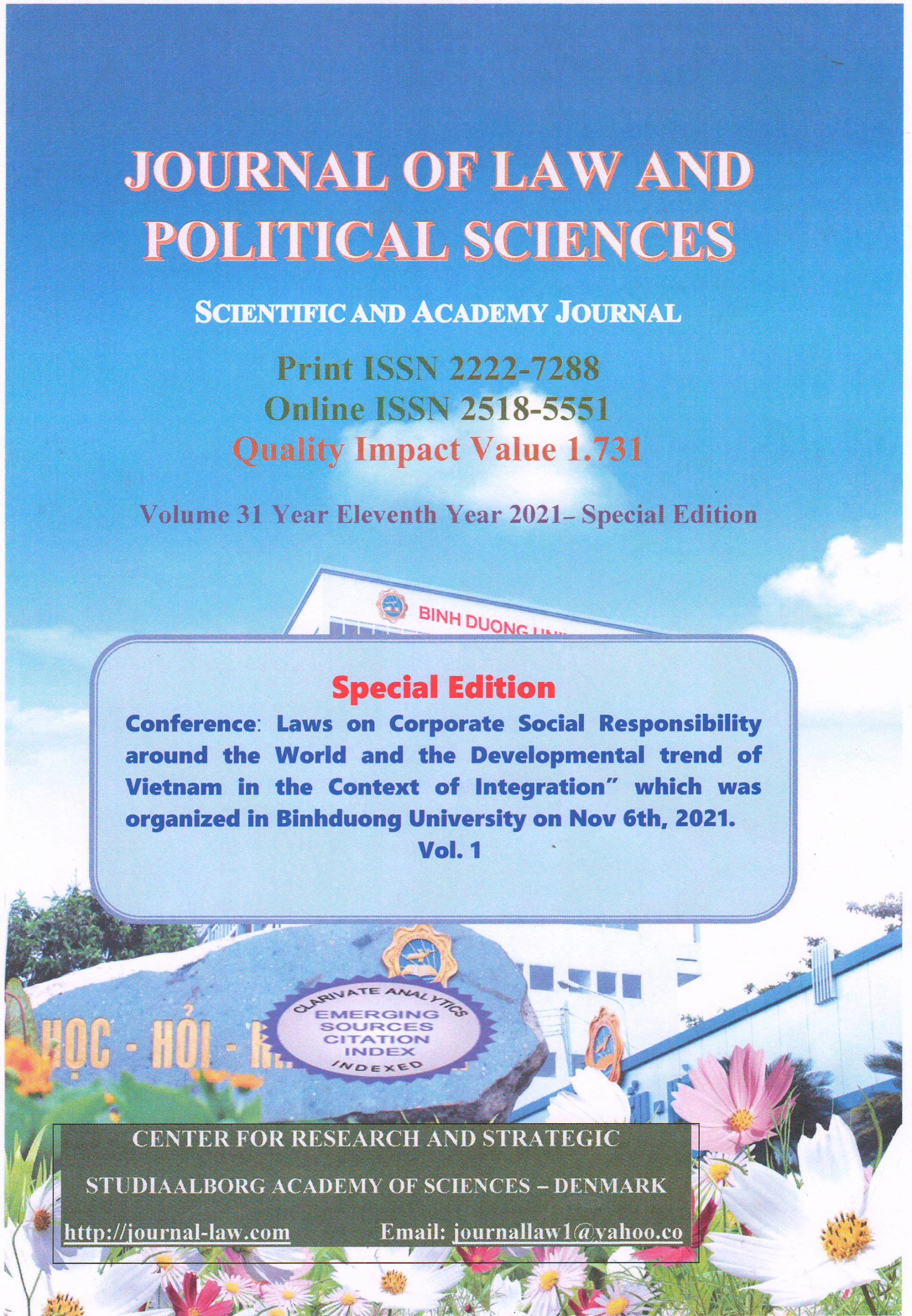 9-Law on corporate social responsibility towards employees in the field of social security through types of compulsory insurance. Bui Kim Hieu . …p. 240.
10-Law on corporate social responsibilities in meeting the entertainment needs of workers in industrial parks in Vietnam Vu Thi Bich Ngoc – LLM. Nguyen Chu Du…p. 277.
11-Human rights to environment and corporate responsibilities in ensuring human rights to environment in Vietnam.. Tran Thai Duong…..p 303.
12-Law on social responsibilities of the bank for implementation of green credit. Nguyen Ngoc Anh Dao….P. 259.
13-Corporate social responsibility for the environment in Vietnam's environmental law. Tran Linh Huan, LLM. Tran Minh Chuong..P. 279
1-The theoretical, legal and practical aspects of the role and responsibilities of enterprises in respecting human rights in Vietnam today ..A/Prof. Dr. Tuong Duy Kien .p. 1.
2-Corporate responsibilities in the context of covid-19 pandemic in Vietnam currently: Legal issues and recommendations for completion… Hoang Kim Khuyen .p.31.
3-Corporate social responsibilities in new general free trade agreements: Opportunities and challenges for Vietnam enterprises. Dinh Trong Lien…P. 55.
4-Law on the role of grassroots unions in implementation of social responsibilities at enterprises in the era of integration in Vietnam…. Le Thi Thuy Nga, A/Pro.Dr. Hoang Thi Nga. P.95.
5-Application of Business Social Compliance Initiative Standards (BSCI) to Vietnamese enterprises exporting to the European Union: Legal regulations and recommendations….Nguyen Vo Anh. P. 125.
6-Recruitment of people with disabilities in enterprise – Legal and practical perspectives in relation to corporate social responsibilities in Vietnam LLM. Dao Thu Huong, Dr. Tran Thi Hai Yen. P. 157
7-Legal and practical aspects of ensuring the rights of employees in the unilateral termination of labor contracts in the context of the Covid-19 pandemic in Vietnam A/Pro.Dr. Tran Thi Dieu Oanh, Dr. Nguyen Binh An. P. 191.
8-Legislation on measures to ensure the implementation of corporate social responsibility towards employees . Bui Huu Toan….p. 218
The

Journal of Law and Political Sciences

publishes the research presented to the

Binhduong University

conference entitled: Laws on Corporate Social Responsibility around the World and the Developmental trend of Vietnam in the Context of Integration, held on November 6th, 2021.
1-Implementation of the United Nations Guiding Principles on business and human rights in Vietnam – Development trend of legal regulations on corporate social responsibility.  Dr. Tran Thi Hai Yen – LLM. Tran Thi Lan Huong. p10.
3-Corporate social responsibility to eliminate child labor in several countries around the world and recommendations for.   LLM. Pham Thi Huong Giang. p.51
5-Corporate responsibility to the environment under the Law on environmental protection 2020

.  Dr. Vo Trung Tin. p.105.
7-Corporate social responsibility and consumer protection in transactions using model contracts in Vietnam

. Dr. Duong Quynh Hoa. p.144.
9-State governance of business charitable activities – Some theoretical and practical issues in Vietnam today. LLM. Nguyen Thi Thuc. p.185.
2-Obligations of enterprises in employing persons with disabilities under Vietnamese law

. Dr. Phan Thi Luyen. p.33.
4-Sanctions against administrative violations of occupational safety and health in enterprises.  Assoc. Pro. Dr. Tran Thi Dieu Oanh. p. 86.
6-Corporate social responsibilities in protecting consumers' rights under Vietnamese law today.   Dr. Duong Thi Tuoi. p.128.
8-The corruption in the private sector and corporate business integrity responsibilities in Vietnam.

Dr. Vu Van Hung, LLM. Nguyen Duy Dung. p.167.